We are a group of unpaid volunteers, contributing our time and knowledge for the benefit of the community.
If you would like to contact any of us for our individual services and expertise - you will find info in each profile.
If you would like to get involved, propose projects, or connect us to your groups and organizations: CONTACT.
Want to be a member? CLICK HERE.
ORGANIZER / SITE CURATOR
I'm an artist and community educator who started my interest in conservation, wondering - "Can I just call someone to come over and show me how to live in harmony with nature?". The answer was "no". I had to cobble together information from youtube videos, non-profit mission statements, government databases, and the occasional personal contact. I know that there are many who are interested in making their lives healthier, more efficient, and less environmentally disruptive. I decided to create a consolidated resource that helps people immediately grow their patch of valley green. My other operation is Vall
CONTACT FOR
ZERO WASTE EDUCATION AND ALL GENERAL INQUIRES
818-390-2215 / miles.h.lewis@gmail.com
I am a mom, a gardener, an avid environmentalist, a United Nations interpreter, a concerned citizen of the world, and a SoCal resident.
I came to the United States 23 years ago from rural China. I am lucky to have the abundance and comfort of modern America and the ability to travel around the world. My family and I have been championing wildlife and rainforest conservation by supporting several organizations led by our favorite activists around the world.
Over the years, I have grown increasingly concerned about the staggering amount of waste we humans generate, and the consequent environmental destruction. I remember in my small rural Chinese village, the non-biodegradable waste generated by the whole village in a whole year doesn't even come close to what one person uses in one day here in America.
I am very delighted to join the Valley Green. I can't wait to explore and share with you the best ways to reduce waste and make our valley green.
CONTACT FOR
BUSINESS AND ORGANIZATIONAL PARTNERSHIPS AND SUSTAINBILITY TIPS AND TRICKS
bluestoneparkview@gmail.com
RESEARCHER / TECH ADVISOR
I am a proud San Fernando Valley native who loves California with all his heart. I am currently a student at Los Angeles Pierce College, majoring in Environmental Science and Technology with an emphasis on engineering, sustainable design, and energy efficiency. I have always looked at the world with a deep aspiration to make it a better place. I know that I have a responsibility to use my knowledge and skills to help develop an improved system of living that is in harmony with Nature. I am confident that with the extraordinary levels of innovation and cooperation we are seeing today, we will get through the challenging years ahead.
I run the MakerSpace at Pierce, where I lead workshops on everything from arts and crafts to 3D printing and laser cutting.
CONTACT FOR
SUSTAINABLE TECHNOLOGY IDEAS & PROJECT ASSISTANCE
zakaria.razeg@protonmail.com
BEAUTIFICATION ADVISOR
I'm the co-founder and co-director of 11:11 A Creative Collective, an arts non-profit organization dedicated to the cultural development of the San Fernando Valley. Most recently, I've done freelancing work for the City of Los Angeles Council District 7 as its cultural development consultant and as project manager for various construction companies. I have nine years experience in community-driven cultural events, art exhibits, and community development through the arts. I live in North Hollywood, but my work with 11:11 ACC and freelancing gigs takes me from Pacoima to Woodland Hills. Being a vegetarian for the past 15 years has made me conscious of the importance of protecting the environment and consuming fewer animal products. I've enjoyed volunteering for Tree People, Little Green Fingers, and taken a few workshops in community gardening and herbal studies. I enjoy learning about sustainable construction practices and dream of building my own Earthship one day.
CONTACT FOR
VALLEY ARTS ORGANIZING
1111acc.org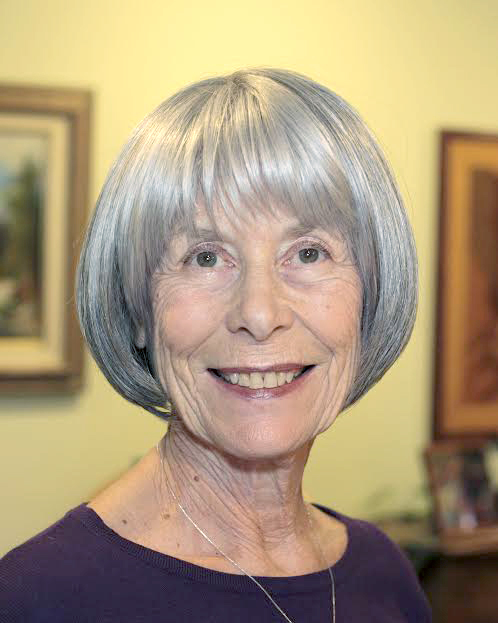 SCHOOL OUTREACH
I am retired from the Los Angeles Unified School District where I taught secondary English for 35 years. A life-long environmentalist, avid hiker and gardener, I made sure my students read, wrote, and spoke about the natural world and the human impact upon it.
I was trained in 2013 by the Climate Reality Project to present information on climate change, which I have been doing for faith, business, community and school groups.
A few changes in my life influenced me to take action on climate change, mainly the birth of my four grandchildren. I am concerned for their futures, and for the lives of all future generations. After a career as a high school teacher, working with young people to improve their prospects, I wish to help keep the planet habitable for posterity.
CONTACT FOR
CLIMATE REALITY EDUCATION
sharon.markenson2@gmail.com
350 Conejo / San Fernando Valley,
CHAPTER CO-CHAIR
I'm a native of the Valley — went to Monlux, Madison, and Grant — and Cantor Emeritus of Temple Beth Hillel in Valley Village. Upon retiring, I needed a new way to stir up trouble.
Our global movement, 350.org, has a clear and simple mission: to end the age of fossil fuels and accelerate a fair transition to 100% renewable energy for all.
Our local 350 chapter includes members from Burbank to Camarillo. We look for action opportunities like standing at the Oil Train RR crossings; hosting forums on Community Choice Energy; personally lobbying members of Congress, the California legislature, and city councils; and adding our numbers at demonstrations. We work in partnership with other 350 chapters and other environmental groups for advocacy and action.
CONTACT FOR
350 MAILING LIST
mighty30north@gmail.com
Native Garden Coordinator / Educator
I'm the head of Darsaya Studio, where I collaboratively fashion restorative spaces for the flora, fauna, and the humans that abide there. Native and site-adapted plants, alongside site-inspired artwork, are given pride of place in each landscape. I consider it a privilege to be able to share my knowledge through this neighborhood enterprise.
CONTACT FOR
NATIVE PLANT LANDSCAPING AND GARDENING
818-262-5065 / darsaya@earthlink.net
PLANTED-BASED, VEGAN LIFESTYLE SUPPORT
CONTACT FOR
PLANT-BASED LIFESTYLE SUPPORT
ANIMAL ADVOCACY INVOLVEMENT
I am a Biologist & Plant Expert for IV Organic. This company is dedicated to developing organic, effective, & made-in-america products to maximize productivity and health in all plants and trees. Our #1 selling product is IV Organic 3-in-1 Plant Guard, protecting plants from summer sunburn and winter sunscald, while repelling insects and rodents. We also produce the world's only fertilizer that offers plants and trees ALL six of the macronutrients, and many of the micronutrients, plants and trees need. Our Youtube channel is a leading garden-product educational forum with over 40,000+ subscribers and over 200+ gardening lessons.
My passion is in teaching others, from beginner to expert gareners. You can find me teaching with the California Rare Fruit Growers, South Coast Rose Society, Hollywood Knolls Community Club & Trade Shows across the country. My lessons are generally FREE of charge.
CONTACT FOR
All Gardening Purposes and Questions
323-762-5547 / info@IVOrganics.com